House Conversion- Beckenham, Kent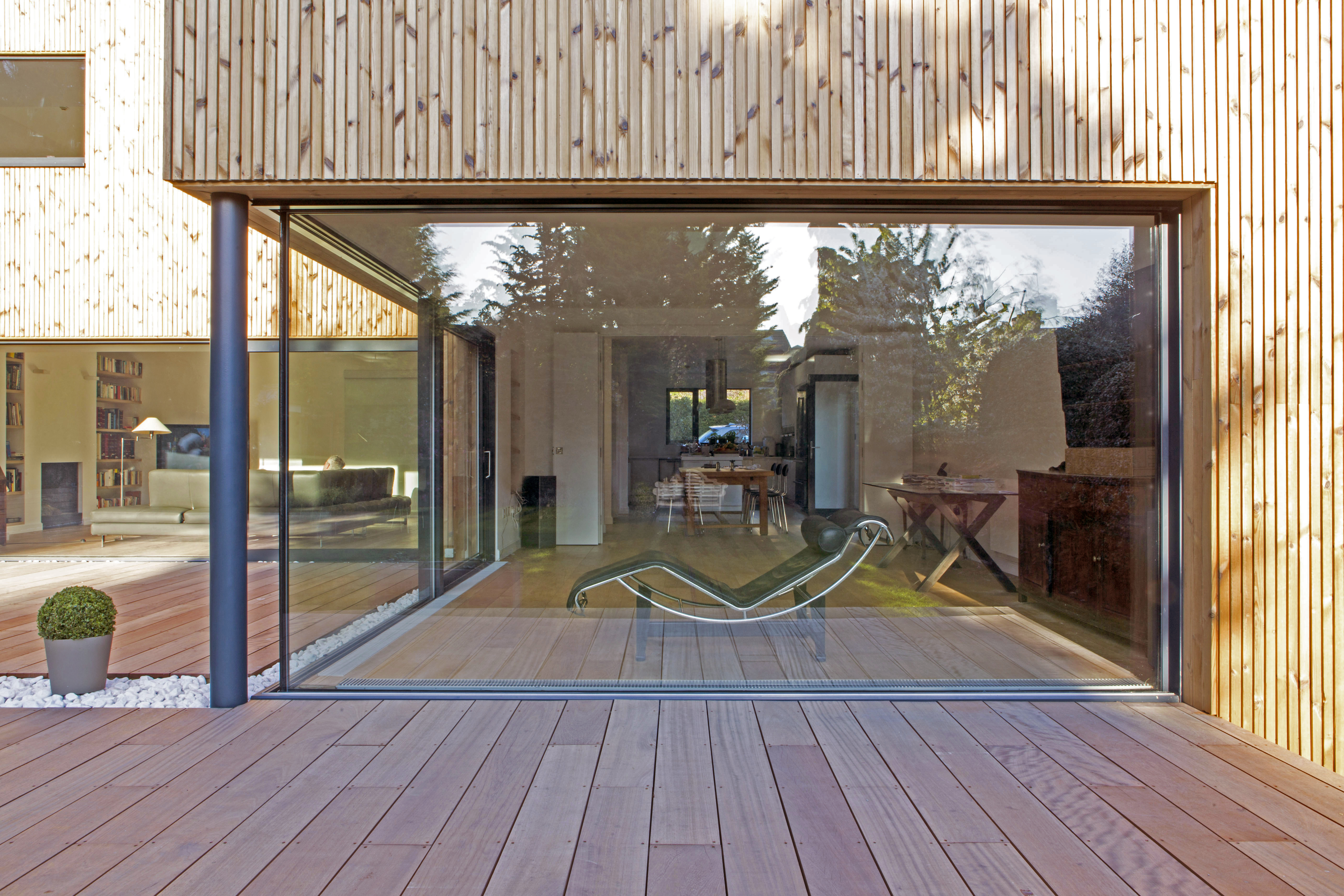 Kent / Date: Current / Client: Greg & Inge Finn
Description: This project for a house conversion in Kent involved a complete renovation of every element of the interior and exterior. When we visited the original house we were struck by how ugly it was. We even suggested the client considered selling up or building a new house. For various reasons this was not feasible. We studied the building further and decided that although the house was expressed very badly, there was nothing wrong with its basic plan and orientation- in short, it had the potential to be transformed. We set out by replacing a very small extension and then proposed new materials and installations throughout. The basic electrical and plumbing services were retained and upgraded. The exterior walls were either rendered or over-clad in timber. A new timber terrace was provided and new exterior wall opening formed which provided better connections to the outside. This led to a complete transformation and a very happy client. An ordinary and ugly detached house became somewhere that the clients were proud to show to their friends.
These photos show the new corner window, cedar cladding, timber flooring and terrace
The proposal involved the design of a new staircase and re-formed entrance lobby. The clients were quoted a price of 20K for the supply of a new staircase, whereas our design costs less than 25% of this.