House in Ibiza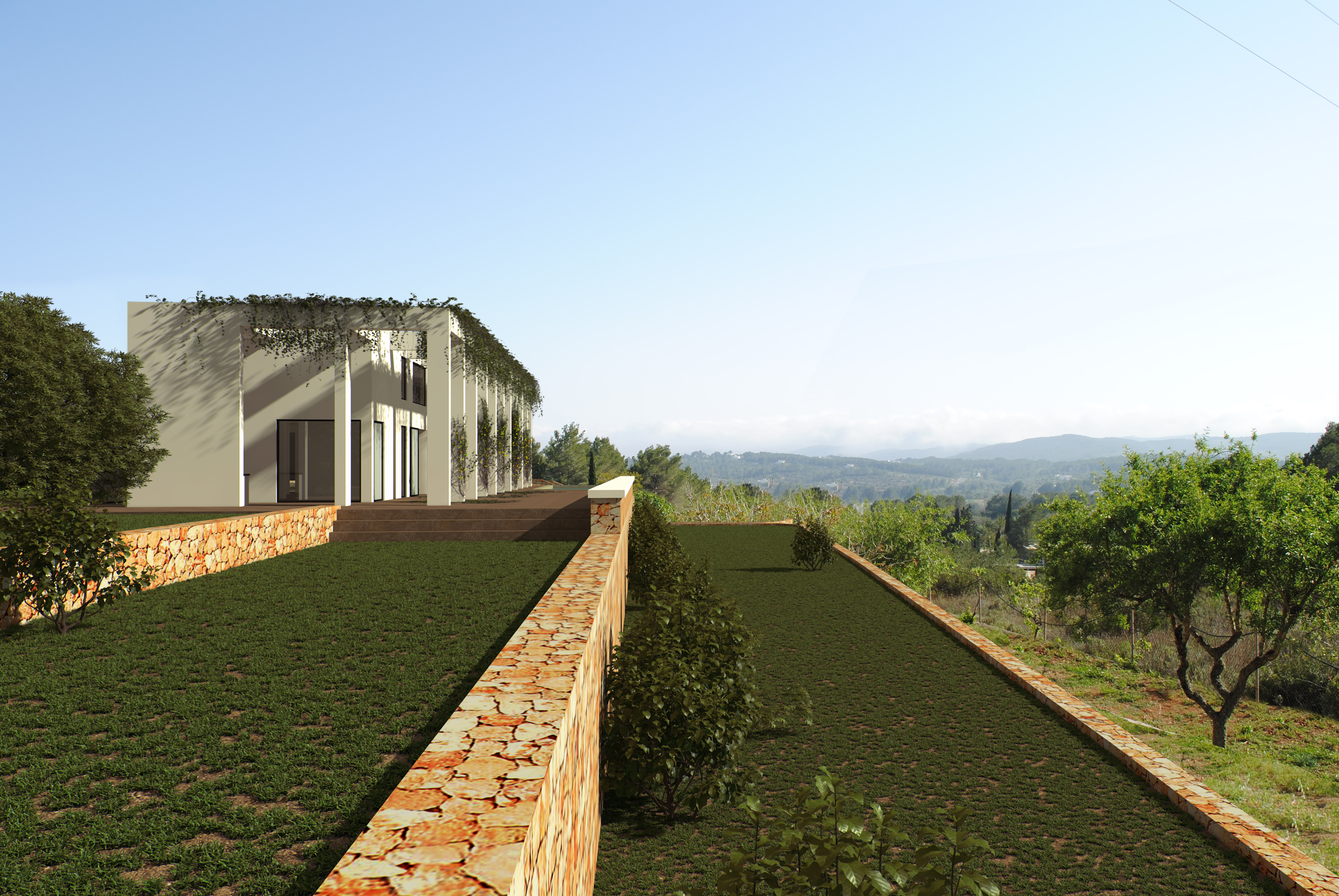 This is an ongoing project for a private client in Ibiza. The site is situated in the centre of the island close to the historic village, Santa Gertrudis. The elevated, terraced site provides views down a sloping valley with sun-set views across hills to the west. A concept design has been developed which incorporates a series of catenary arches which enclose the house and exterior terraces to provide a shaded loggia.
These arch forms were inspired by the clients need for an idiosynchratic and unusual design that recalls the architecture of new-classical Italy and mid-century, modernist, west-coast America and the catenary form relates to a tradition of arch forms most famously used by Antonio Gaudi at the monumental, Cathedral 'Sagrada Familia' in Barcelona.
Despite this Catalan tradition the local authorities are resistant the the scheme for reason unclear. The images presented here give an alternative proposal for regular square arched proposal and a smaller building that appeal to these narrow minded regulatory bodies. The challenge to obtain approval for this continues.